Svibo Industries is Known as Manufacturers , Importers and Supppliers for all types of Dee Shackles Across India at Best Rates.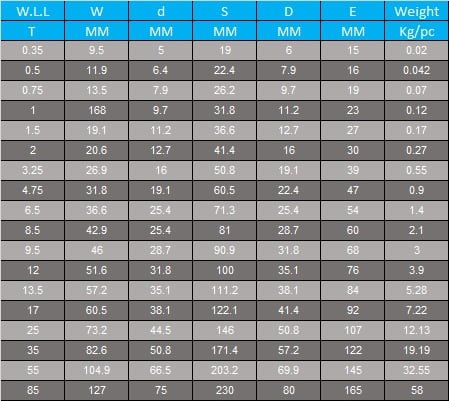 When it comes to reliable and secure connections in various industries and applications, Dee Shackles are the go-to choice. These essential hardware components, also known as D shackles, offer unmatched strength, versatility, and durability for a wide range of lifting, rigging, and fastening needs. Let's explore why Dee Shackles are a preferred option for professionals worldwide.
Unyielding Strength and Durability: Dee Shackles are engineered to withstand heavy loads and challenging environments. They are typically made from high-quality materials such as stainless steel, alloy steel, or carbon steel, ensuring exceptional strength and longevity. These shackles are built to endure extreme conditions, resisting corrosion, abrasion, and wear over time. Whether you're lifting heavy machinery, securing cargo, or rigging equipment, Dee Shackles provide the durability and reliability you need.